March 6, 2020
Don't DIY That Office Move: 5 Reasons to Always Hire a Moving Company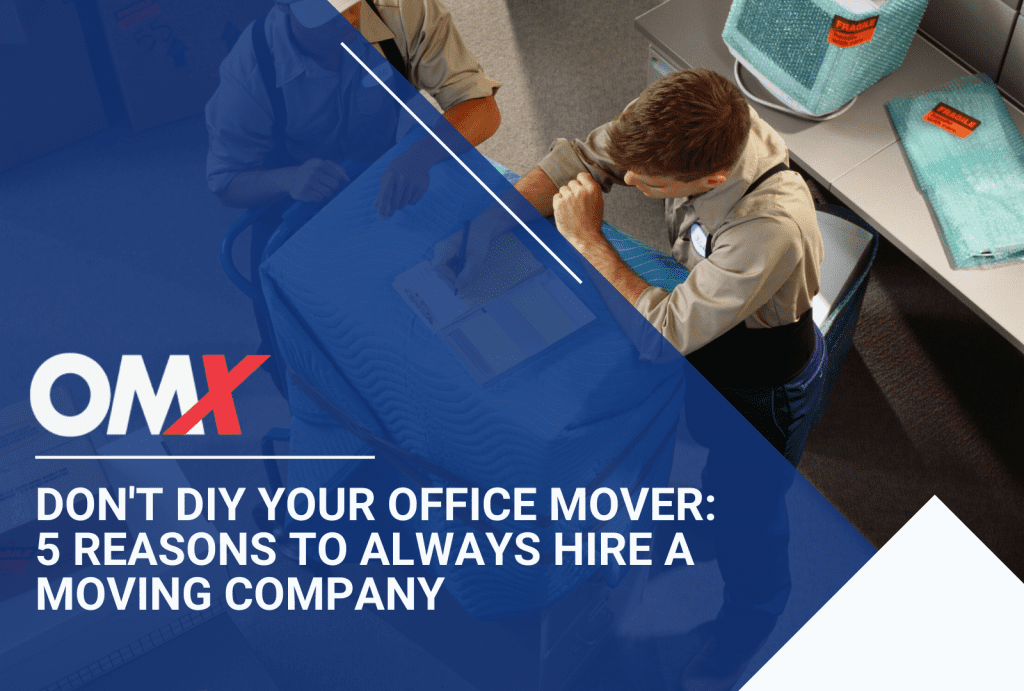 It's tempting to pack and go as fast as you can when you're moving your business to new premises. After all, downtime is an expensive affair for any company.
Yet, you can't afford to rush things during an office relocation. Rather, take some time to plan carefully, and always enlist the services of a professional office moving team.
Here are five reasons why you'll be so glad you did.
1. Professional Movers Save You Time and Money
An experienced and efficient team of movers is worth every cent you spend on hiring them. They'll be able to orchestrate your move far quicker than your inexperienced, stressed employees.
A dedicated project coordinator will help fine-tune every aspect of your move, ensuring the least disruption during your corporate move.
Your employees can continue with their daily tasks right up until the last minute, saving you from losing any more revenue than you absolutely have too. They'll also be back up and running much quicker when you reach your destination.
2. Attention to Detail
It's normal for everyone involved to experience stress and anxiety during an office mover. After all, change is one of the most stressful experiences for employees.
Stressed people can't perform at their best. During a move, that means things are inadvertently left behind, damaged in haste, or packed improperly.
3. Insurance Benefits
For professional movers, an office move is all in a day's work. Their calm demeanor ensures all your equipment is expertly packed, labeled, and where it's meant to be.
Accidents can happen during any move. That's why reputable moving companies have insurance for any eventuality.
If anything does go wrong, you're assured of a prompt settlement or replacement of your damaged items. There's no haggling with your own insurance company, and no increased premiums because of your claim.
4. Sharing the Load
Professional movers have all the equipment, stamina and know-how to move heavy objects safely. You needn't worry about injuries to yourself or your employees while moving bulky boxes and equipment.
Avoid the liabilities and risks associated with allowing your employees to assist with moving your furniture and equipment by hiring office movers.
5. Peace of Mind
There's no doubt that moving is an exceptionally stressful activity. It could take weeks for your employees and operations to get back up to full speed again.
With a professional team of movers by your side, you're ensuring that your business and your people undergo the least possible disruption. Thanks to their expertise, you can take it all in your stride and focus on the your office move instead.
You'll have enough to do while arranging new telephone lines, sorting out the cleaning of both offices, and notifying everyone about your new address too.
Rather spend your time with these more important aspects of your move and leave the packing and heavy lifting to the pros.
Start Planning Your Office Relocation Today
When you hire an office moving company to assist with your relocation, it leaves you free to assist your employees with their needs and ensure your business is up and running again as soon as possible.
Get in touch to chat about your pending office relocation or request a quote online.