June 4, 2020
Getting the Best Office Space Quotes: When to Relocate Your Business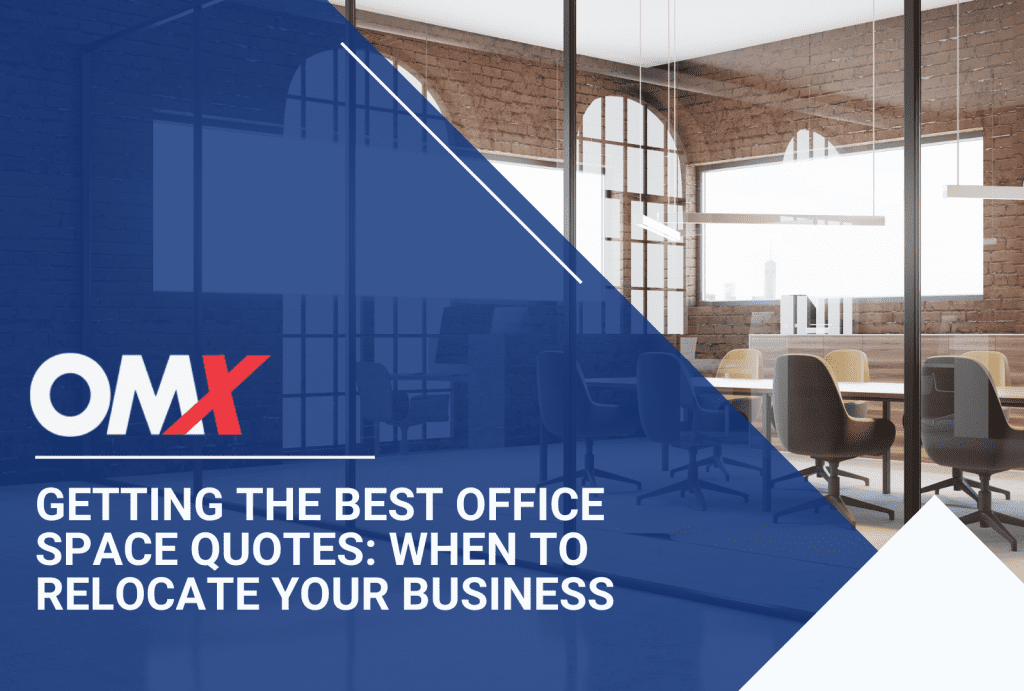 A 2018 survey reported that 92.5% of the businesses asked had changed their premises at least once (and often more than that) in the preceding decade.
Relocating your business can have a host of benefits, from offering more space to giving workers a refreshing change of scenery.
However, you have to plan this change carefully if you want to maximize efficiency. Timing is vital for securing competitive office space quotes.
Read on as we take a closer look at the key considerations for anyone moving their business.
Why Are You Moving?
To get the best value for your money, you need to have a clear idea of the motivation behind your move. You don't want to spend a lot of money on a move just for the sake of moving.
A lot of businesses move because they need more space. For others, space might not be an issue (they might even have too much of it), but the poorly maintained neighborhood their office is in might be lowering the tone of the business.
The approach to moving for each of these businesses will be entirely different.
Knowing why you're moving will also be important from the point of view of transparency.
While some of your employees will be happy to move, others might question the necessity of it. If you can clearly explain the benefits of a move to the latter category of employees, they will be more likely to go along with it without complaint.
How to Get the Best Office Space Quotes
If you're on a budget, you'll want to squeeze every possible drop of value out of your office relocation. This is how you'll do it.
Timing
In the property market, timing is key. The price of a property can change by several percent from month to month.
To make the most of this, you'll need to keep a close eye on price trends in your area. As a general rule, however, demand for property increases in the summer, which brings up the price.
Know Your Needs
There's no point paying extra for features you don't need. You're running a business, so you need to keep costs to a minimum.
Consider your requirements in terms of parking spaces, proximity to primary roads, and distance from the center of your town or city. If you don't need to spend money on these kinds of features, don't spend it.
Choose Your Movers Carefully
Your movers aren't going to have any impact on what you pay for your office space. However, their fees can end up adding a lot to the overall cost of the move.
Not only that, but careless movers also lose and damage valuable pieces of property. This will also add to the cost of your relocation.
Office Movers Express can name top international businesses as clients. We guarantee premium service at a reasonable price.
Moving Toward a Brighter Future
In truth, office space quotes are only half the battle. It's worth paying more for a space that suits your business perfectly.
However, that's not to say you shouldn't do everything in your power to get the best possible deal.
When you find the office of your dreams, you'll want a premium moving service to get you there. Contact us today to find out what we can offer you.