February 7, 2020
Moving Offices? 5 Big Tips To Choosing The Perfect New Office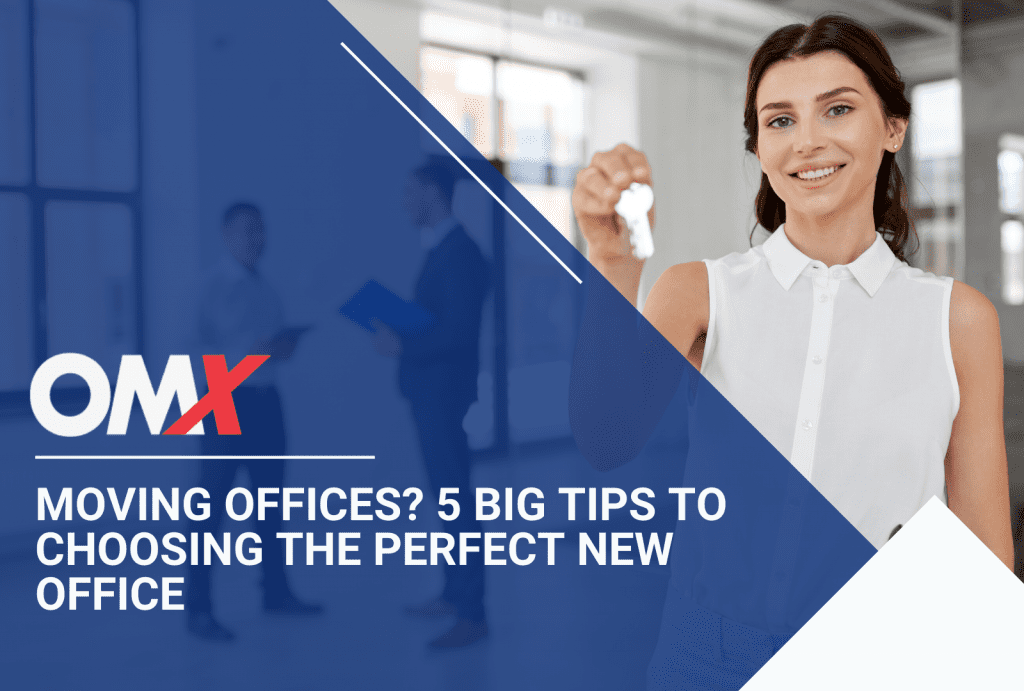 Moving Offices? 5 Big Tips To Choosing The Perfect New Office
It can cost nearly $15,000 a month in New York per employee to rent an office. While this is the most expensive average, it shows you how a new office can affect your budget.
If you are upgrading your company's work area, the budget is just one of the factors to consider.
Read on to discover 5 key elements for choosing your next office space.
1. Consider the Commute
When choosing a new office, you don't want to move too far from your old one. Your employees will thank you when they don't have to increase their commute.
Look within a few miles from your current location. This will also help lower the cost of moving office equipment.
2. Room for New Furniture
If you are wondering how to pick a new office to expand your business then you probably need a bigger space. With more square footage comes more furniture.
Use this move as an opportunity to liquidate your old furniture and upgrade with new pieces that utilize the extra area.
3. Building and Neighborhood Amenities
It isn't all about business when it comes to moving offices. You also want to make sure your employees enjoy their time at work. How do you do this?
Choose a location that is nearby their favorite restaurants so going out to lunch is convenient and pleasant. The building should also be comfortable and include some fun activities. Some locations might include an on-site gym and/or cafe.
When your employees are happy your business's productivity improves. So, investing in these small gestures pays off.
4. Layout Options
Office moving gives you a chance to switch up your work area layout. Your old office may have come with traditional cubicles built-in. The new space is a blank canvas to design it as you see fit.
The newest layout concept is a co-working space. Your employees congregate together in one space, eliminating private offices.
If you use this floorplan then you also need to supply your employees with retreat options for rest and privacy. Include a lounging and gaming area. Some companies have individual pods for napping or relaxing away from their work.
5. Lease Length
You should know that offices are only temporary. So look at the lease agreement length to know your commitment.
As time goes by, your company will continue to grow and your needs may change.
On the other hand, you don't want a really short lease since the landlord will charge more for shorter periods. Find a middle ground that fits your budget and future plans.
Also, look at the consequences of breaking the lease. If you really had to leave early how much would it cost you, how much notice do you need, and would it be worth it?
Moving to a New Office
Once you find your new office it is time to prepare for the move. This can take some planning so that you do not disrupt your business or lose data in the process.
Contact us to get an estimate and expert advice on making your move run smoothly.